Tech Savvy morning conference for 6th – 9th grade girls
Saturday, April 14, 2018, 8 a.m. – noon, at Pasadena City College
Tech Savvy is a fun filled morning of hands-on workshops designed to develop girls' interest and self-confidence in STEM (Science, Technology, Engineering and Math) disciplines.
Online registration is closed, but we still have space for you!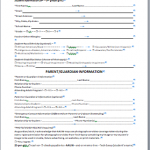 Come in on Saturday and register with your parent or
download and complete the registration form (pdf) to bring with you.
Attendance at this year's event is FREE
For girls
We will have an exciting program of hands-on STEM workshops. Girls attend two "tech savvy" workshops choosing from different workshops led by women working in fields as diverse as epidemiology, developmental biology, electricity, design, and space. Women presenters from many great institutions such as CalTech, Parsons, California Science Center, Natural History Museum, Carnegie Observatories, and Pasadena City College do workshops like Programming Virtual Reality, Creative Chemistry, Capturing and Studying the Sun, Engineering Catapults, Mutant Fish and many more. A workshop on "soft-skill" topics such as financial literacy, internet safety, public speaking, self esteem and more follows the hands-on STEM workshops.
See more photos from last year here.
See the full program here.
For Parents, Guardians and Teachers
Special sessions for parents, guardians or teachers show them how to help girls on the path to college and a career. Adult sessions are available in English and Spanish.
Promote the conference at your school, organization or church, or share with friends. Here are the flyers.
Volunteer and Support Our Tech Savvy Girls in 2018!
We still need volunteers to help out the day of the event. Tech Savvy, is a great opportunity to develop interest, excitement and self-confidence in the STEM leaders of tomorrow. Go to our SignUp Genius webpage to sign up or contact patricia.rees@gmail.com
If you'd like to be part of the 2018 planning:
A bunch of hard-working volunteers from our AAUW branch and our various partners – Pasadena City College, Pasadena Unified, Delta Sigma Theta, Caltech, YWCA, and more make this happen each year.
You too can help plan or simply volunteer for the day of the event. For details about the next planning meeting date and location, to sign up to help or donate items for the event, or for questions about Tech Savvy, contact Susan Kane (sekane88@gmail.com ) or Pat Rees (patricia.rees@gmail.com)
You can contribute with a donation to our branch's Tech Savvy account:
Via check: Make checks out to "AAUW Pasadena", Memo: "Tech Savvy".
Mail to: AAUW Pasadena, P.O. Box 94309, Pasadena, CA 91109-4309
Or consider donating breakfast items, event t-shirts, goodie bags and contents, and science and math themed prizes suitable for middle school ages.